G&D Construction Builds Car Washes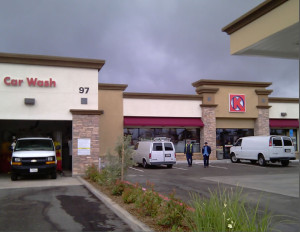 Car wash builds are very similar to gas stations with the exception of the car wash equipment to be installed.
The layout should be specific to each system with very important details that apply to the foundation, conveyor trench and reclaim system.
Our process for building a car wash at G&D has been developed over the years to compliment the latest car wash systems, following new technologies and construction techniques allowing us to stay ahead of the competition. G&D Construction is capable of Car Wash builds from start to finish paying attention to every detail to ensure you have a great start and make the most out of your investment.